DO YOU REALLY OWN YOUR BLOG CONTENT?
DO YOU REALLY OWN YOUR
BUSINESS ASSETS
WHEN YOU HAVE AN ONLINE
BLOG AND BUSINESS?
Is someone stealing your creations and photos?
Does someone else actually own the content you have created?
Want to safeguard what you have worked hard to create?
Check out  services, tools or applications before you commit to becoming a user.Besides reading the fine print and searching for Q&A about the product, pop into user groups or Facebooks groups to ask others if they have experience with the choices you are considering.
Most people who have experience with a product are willing to share their experience.
Don't be a victim of FREE hosting that seems like a really cool deal.Before you jump onto the too good to be true offers, check out the details, the company and what you can take with you if you change hosting providers.If you use a hosting provider's built in website design you may not be able to take your content with you when you move to another provider. And, if you can take it with you it may not work with the next WordPress design or theme you want to use.

Free versions of WordPress themes that are mobile responsive, easy to use and fit your needs are a good starting point if you are a DIY blogger and business owner.

Being a digital "sharecropper" means you are at the mercy and decision making choices of someone else or a big company that can make sweeping changes in an instant.

Whether it is social media like Facebook or any other big "free service," you have NO say in the rules they may impose on your website, blog or other online content – you can't just pick up your content, traffic, contacts or anything else that is legally considered their property and move it somewhere else.

You are likely relying on that big service provider to generate a lot of the traffic you are enjoying and valuable contact information that is stored in their hands.

This means the big, popular service you are using has full control over you and the business you are digitally growing from their website or social media.Make sure you have a specific plan to turn your traffic and followers into subscribers on your email list.

Email is the best way to stay in touch with the niche your business serves.Just about everyone has email.  They will subscribe if you show them the value you provide that brought them to you in the first place.
Do you really own your content and your designs?
Do you have control of your email and followers lists?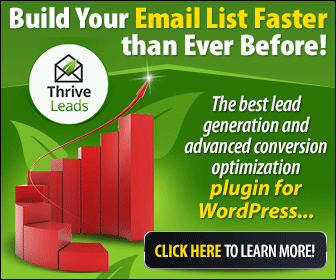 Being a digital "sharecropper" applies to other parts of your business too.

If most (over 35%) of your business income is tied to working with brands, being an outlet for a big company's products or any other situation you don't have complete control over like the products, the supply, the pricing, the delivery, the profit, changes that affect the way you must run your business, you just have another job.


When your business depends on selling other people's products, digital or physical, you make a small percentage of the selling price. And these are the same products that could vaporize leaving you with nothing.
If you started your business based on what you know, your Brain Inventory,  and what you want to share with others, you are in total control.  You can create your own digital products and make 80% or more when you sell them.
I cover how to do this in my signature course. Get on the wait list here to get notice when my course opens again.
Image sources are not all equal. So, DIY photography enters.
Today's smart phones turn anyone into a photographer.
Many years ago, in the pre-internet days, I enrolled in Nikon School. It was a basic course but it led to my life-long interest in photography and seeing things that weren't what other people saw.
I learned that one planned photoshoot could be seen from many different angles of composition.  This is a skill anyone can learn with little effort and a smart phone.
When using your own photos online be sure to watermark them with your branding image of choice.
I cover the specific and simplified steps of all you need to know in the photography section of my signature course.
When you get on the list below you will receive advance notice of the date my next signature course opens for registration.
If you are using the images or photographs you find online there are a few things you must know:
If purchased, is it for a single use, commercial use or is there any other limitation that the image may carry

If free of copyright, know your source. I only use images from Canva and Unsplash.com in addition to my own photographs and images.
   No one will do it for you. You must take responsibility.
Protect what you create – the assets of your blog and business.
I know people who have purchased images that are promoted to be copyright
free and some or all of them are not free to be used.
Know your source. Avoid legal problems.
Copyright laws apply
to all the images and photos you use
regardless of where you get them.
Sign up to receive links to my blog and business tips, online tools that work, free checklists, news and trends for bloggersand online businesses.  You get help from me when you need it for your blog and business, get on my VIP list.
You'll also get invitations to my free and paid video training and courses when enrollments open and special (secret) opportunities to work with me before I release something new.
Remember, my training is specific and simplified step-by-step to prevent overwhelm. And, I am there for you all the way with one-on-one help when you need it.
#blog #blogging #business #businessassets #copyright #digitalownership #onlinebusiness #photography #protectyourimages #writing #watermark #citesource